SHEILA WEISBERG
Personal Background

The highest compliment that I can receive is the referral of friends and family.
Thank you for your trust.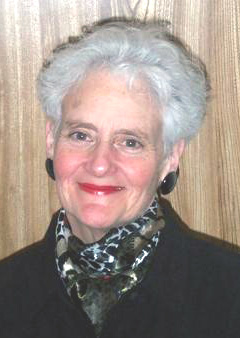 My business career began in 1962 and has taken me from the east coast to the west. I came to Northern California in 1965 following a career in the paralegal field.
In 1976, I made a career change into real estate and have worked full-time since obtaining my Broker's License in 1979. I started my real estate career with a small company in San Rafael known as Magic Key. I soon moved to Chang-Alexander Realtors in Mill Valley. I joined the real estate firm of Scott McCall as a Licensed Real Estate Broker in 1979 and worked with the same company through numerous name changes including TRI and Prudential.
Since leaving San Francisco and the Peninsula in 1974, I have resided in almost every town in Marin County. In doing so, I have an intimate knowledge of Marin County. My background encompasses the sales and marketing of first-time buyer starter homes to multi-unit apartment buildings in Marin, San Francisco, and Sonoma Counties. I love people and have developed listening skills allowing me the ability to solve problems and help my clientele to actualize their dreams and desires.
In 1996 I was finally able to make my own dreams a reality by opening the doors of GEM Properties. I named my company after my close friend and mentor in the real estate profession, Gladys E. Mekisich, now deceased.
My community involvement includes volunteering for the Marin Humane Society, in the SHARE Program, from which I derive many rewards. Helping seniors and home-bound individuals to keep their pets has given me a great deal of personal satisfaction.